So, this absolute bumhole has just achieved what the combined massed forces of the Unionist establishment and the SNP Twitler Youth alike couldn't – she's basically shut down Wings Over Scotland.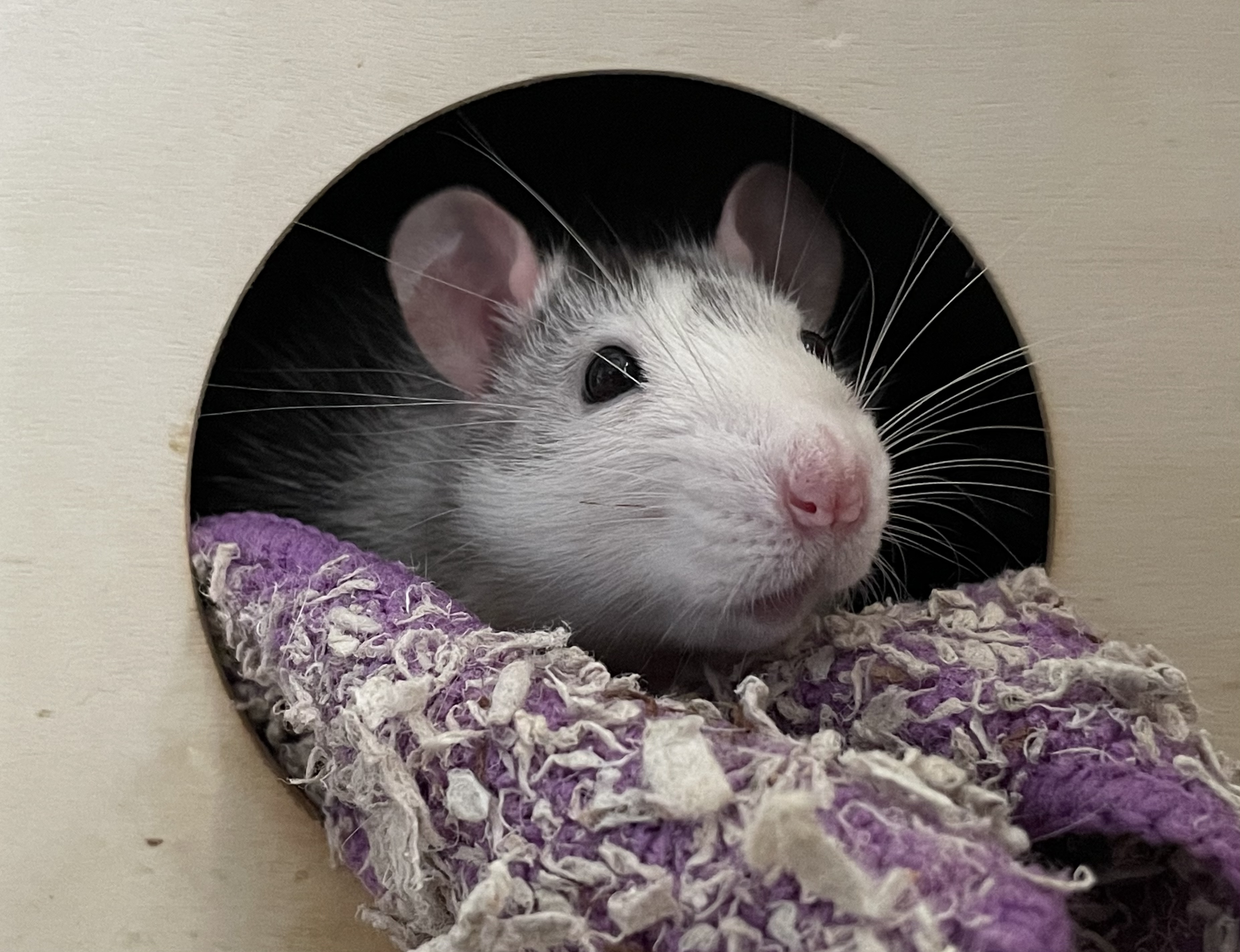 Stealthily making her way past all the fortifications designed to prevent anyone making it from the Palatial Rat Environment to the floor of the Wings office, the idiot above holed herself up last night behind my printer, idly chewing on its USB cable to pass the time.
I eventually located her at around 2am, and as I moved the printer to get to her there was a crackle and a bang and a flash and a burning smell from the mangled cable.
I thought little of it because the printer (like all printers) is a gigantic arseache and barely used anyway, but 10 minutes later, having finally recaptured the prisoner and put her in solitary for the night to think about what she'd done, I noticed that my PC was dead.
It's not even directly connected to the printer – there's a USB hub between them and they're plugged into different power strips. And there was no sign of anything charred or exploded on the PC itself. But the power button has absolutely no effect any more.
I did all the obvious stuff like unplugging it and leaving it for a few hours, but it didn't help. I'm certain something like this happened before and there was some clever hack trick involving doing stuff with the power lead and buttons in a certain order that brought it back to life, but I haven't managed to Google it again yet. And obviously all the repair places are closed and my delving-around-inside-PCs-skills are minimal.
I'm typing this on an emergency solution which is no good for everyday use, so if anyone's got any tech knowhow and can think of ways that might get the PC working again, and which can be carried out by a halfwit, I'm all ears. Even they're not as cute as Bonehead McSaboteur up there's.